In 1859, the Mobile and Ohio Railroad was extended through McNairy County, and the small settlements that existed around it prospered. One of these small settlements was Bethel Springs. Bethel Springs was established soon after the railroad's completion, and the town was laid out by John H. Bell in 1860.
The secession of the Confederacy from the Union was a controversial topic in McNairy County. McNairy County was severely divided on the issue, and in 1861, a vote was cast to determine whether or not the county would stay in the Union or join the Confederacy. It was ultimately decided that McNairy County would join the Confederacy with a vote of 1000 to 800 in favor of seceding from the Union.
The railway station located in Bethel Springs played an important role in the nearby battles of the Civil War. It was used as a staging and meeting area for Confederate soldiers. The springs in Bethel were used by both the Union and the Confederacy.
The railway station in Bethel Springs played an important role on the Mobile and Ohio Railroad. When steam engines were the dominant locomotive on the railroad, it was essential for these trains to stop and refill their water supplies. This made Bethel Springs a very important railway stop due to the abundance of water from its large springs. Water from the springs was placed into a wooden water tower that trains used to refill their water supply.
Bethel Springs was officially chartered in 1928. Bethel Springs was equipped with several facilities, including a bank, a high school, and many more. As newer, water-efficient locomotives appeared on the railroads, the railway station in Bethel Springs saw less frequent use.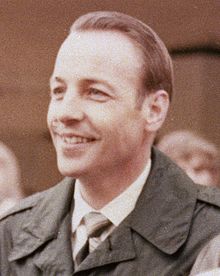 Albert Brewer
47th Governor of Alabama
---
An article about Albert Brewer was written by Independent Appeal's Joel Counce. You can find that article
here.
© 2020 Bethel Springs City Hall